Benefits of Massage

​The Power of Touch
We have all experienced it.

There is nothing quite as comforting

as

a hug,

a gentle pat on the shoulder,

or holding hands.

Another way to understand how powerful touch can be is experiencing the benefit of massage. Massage offers the body the ability to aid in the repair of itself.

An important tool in the reduction of stress, benefits of massage include

Increase in pain relieving chemicals naturally produced within the body
Increased relaxation response
Decreased anxiety
Increased circulation
Improved digestion
Mental clarity
Improved flow of energy
Decreased blood pressure
Improved mobility and flexibility in muscles and joints.
---
Body

Massage, and often specifically an orthopedic massage approach, attends to the physical pain symptoms by addressing the soft tissue component of postural imbalances and chronic pain conditions.

Another benefit of massage is the simple yet profound

power of touch

Emotion

Massage therapy attends to the emotional pain (stress) aspect of the body as well.

Massage stimulates pain and stress-relieving neurochemical production in the brain such as endorphins, oxytocin, serotonin, dopamine


Mind

Massage stimulates the Parasympathetic Nervous System. The PNS is what calms you down from the fight or flight scenario. Stimulating the PNS decreases the brain/body's stress response to pain and/or illness, calming the mind.


Environment

Providing a calm, nurturing external environment and encouraging a calm restorative internal environment provides an opportunity for more rapid healing.

Listening to you and everything you know about your body, I take what I know and create a treatment specifically for you

Powered by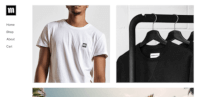 Create your own unique website with customizable templates.