This treatment involves specific soft tissue muscular therapy
​with no movement integration or structural treatment.


Throughout the course of a session,
it is likely more than one of these techniques
​will be used for your particular situation or moment in time.
---
Relaxation Massage​

The

power of touch

is an incredibly powerful tool which enhances the body's ability to repair of itself.

Increase in production of pain relieving chemicals naturally produced within the body
Increased relaxation response
Decreased anxiety
Increased circulation (continue reading)

Deep Tissue/Sports Massage

​Treatment focus is on relieving muscle tension and joint pain due to soft tissue imbalances stemming from postural misalignment often associated with repetitive strain movement. (

continue reading)

Scar /Myofascial Release

We don't often consider that a scar goes as deep as the wound, puncture, or incision, and they often go forgotten. The older the scar becomes, the more the tissue becomes distorted, ultimately pulling and twisting surrounding structures and tissue and limiting the nerves' ability to glide, creating tension, pain, discomfort.

(continue reading)
Massage Cupping
​Safe, comfortable, and effective, silicone cups use negative pressure to lift the tissue. This stimulates the peripheral nerve system, brings blood flow, loosens adhesions, and is incredibly relaxing and effective.

Note, this is not the same treatment of cupping received in an acupuncture session.

Scheduling Options
Powered by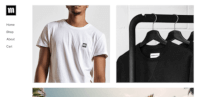 Create your own unique website with customizable templates.